In Nacion TIC you learn what you want, when you want and where you want to learn
Nacion TIC Online courses on new technologies and creative industries. Learn about Digital Animation, 3D Modeling, Digital Sculpture, Web Development, Digital Marketing, Video Game Development, SEO, Social Networking, Digital Drawing and Painting, Illustration and Programming, Graphic and Web Design.
Find our free courses and learn more exciting disciplines.
JOIN OUR COMMUNITY OF TECHNICIANS AND DIGITAL ARTISTS, IT'S FREE!
3D ART SCHOOL [NANO DEGREE]
3D CHARACTER ART
Basic to Intermediate in Zbrush
16 Zbrush Courses / +516 Video Classes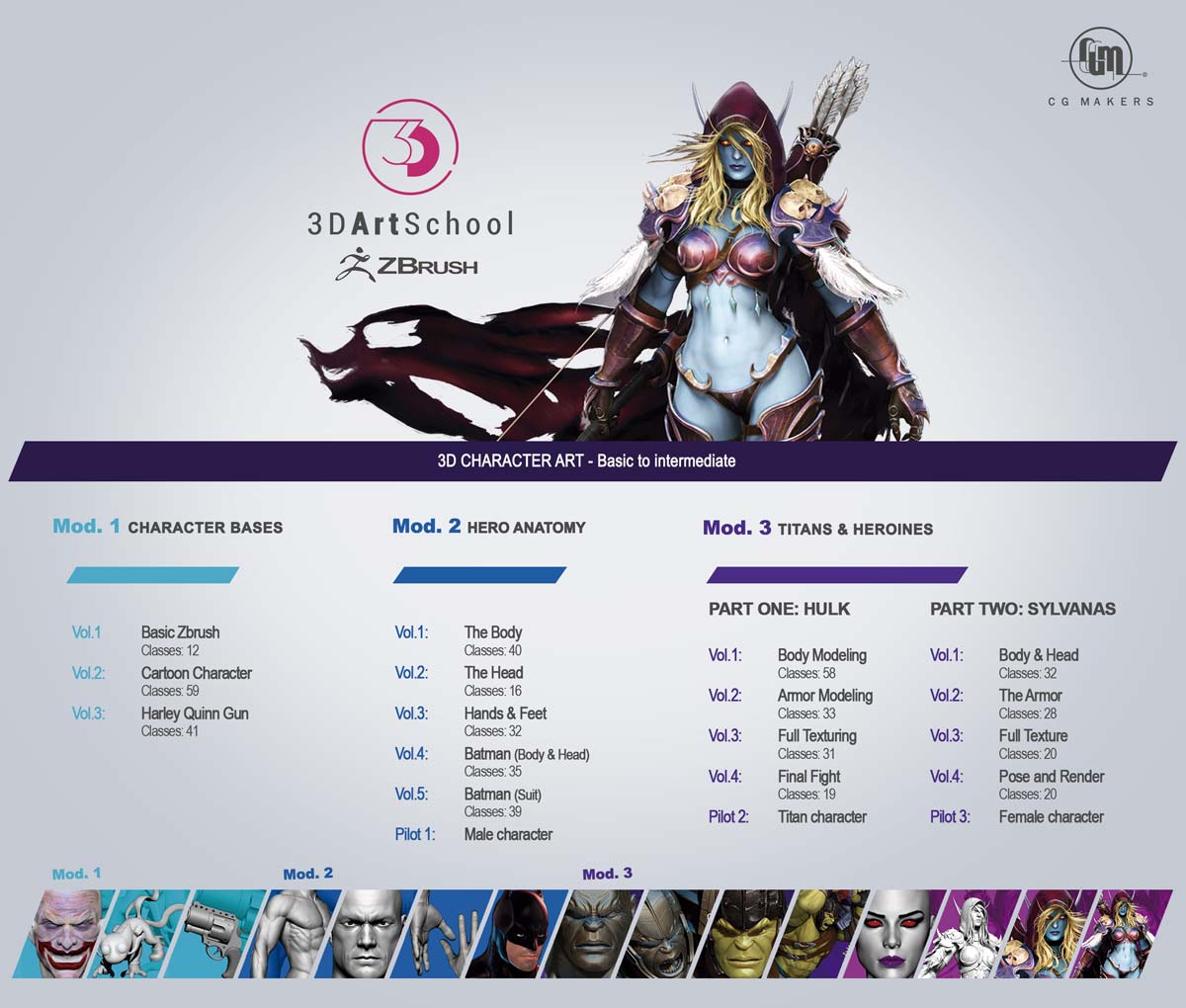 You don´t need have drawing skills to be a Character Artist, I am trained many people with amazing skills and, the 99% don´t know how to draw, you only need begin now!

With the 3 Modules included of "3D CHARACTER ART - Basic to Intermediate" you will learn from zero to hero.
👌 I guearantee you will improve fast and obtein a high level modeling charcters (Comic, realistic, cartoon..) , you only need follow the courses step by step, make the pilots and stay in communication with me to resolve your questions. If you do that and don´t work. I´ll refund your money. I guarantee the results.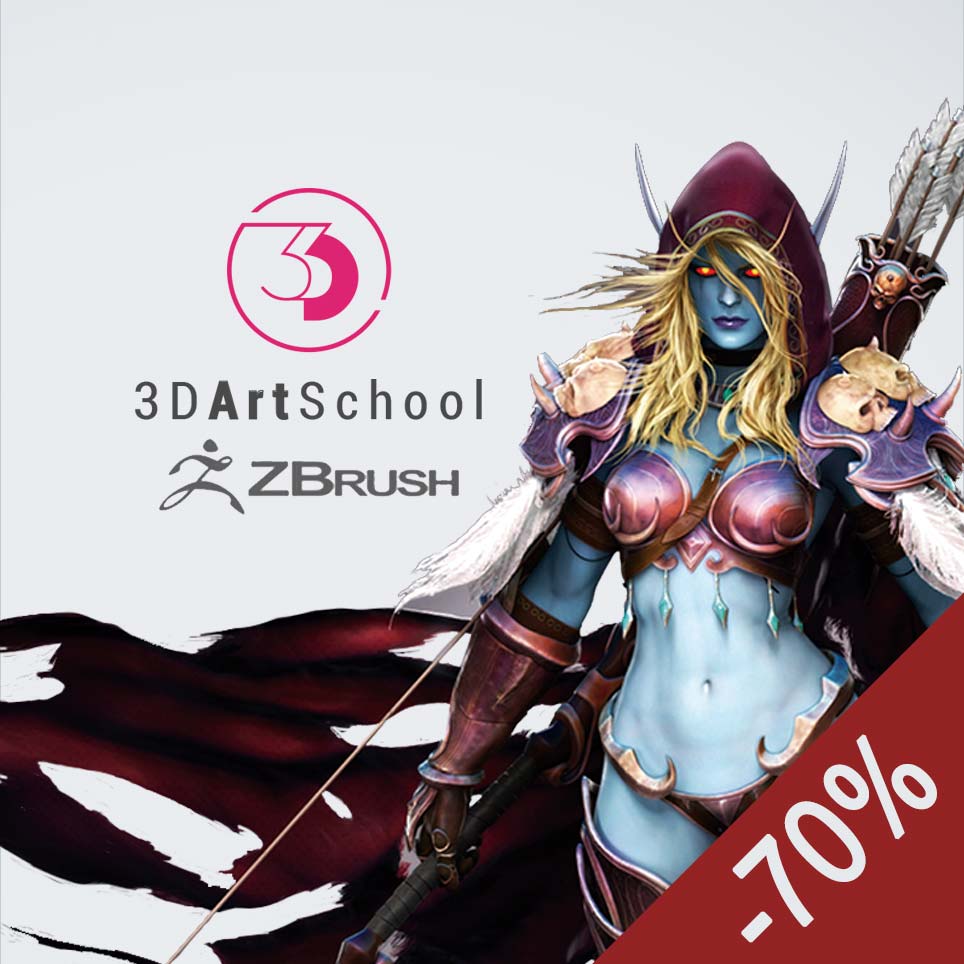 16 Zbrush Courses / +516 Video Classes
See more info for the full curriculum!!
---
---
💥💥💥

with these excellent courses in Promotion
🔻🔻🔻
🔴 🔴 🔴
👉 If you don't have a credit card to pay on the platform, don't worry, we can help you with alternative payment methods, write to us.
What do our students say!

Santiago Rodriguez Paez
"It's a great opportunity to continue in our learning...every day we learn something new and even more with these free courses...it's great..."

Nicolai Gonzalez
"Thank you for detailing how you always God bless you and keep getting excellent courses and growing the platform excellent courses I don't complain about any that I bought.
X-Men Vs Sentinel Course Series of Zbrush Sculptures for 3D Printing Diorama.
This incredible package of courses of The X-Men Vs Sentinel - 3D Diorama in Zbrush for 3D printing, contains 7 figures for collectibles and a fantastic base to integrate them in your final scene..
Price $133 USD

Buy it now for only $75 USD

Ricardo Gómez Hurtado
"Excellent and thank you for sharing the knowledge! Greetings!"

Bryan Stiwar Lopez
"Greetings to the course organization, especially to those of us who are getting to know the platform and taking advantage of it. Knowledge is our greatest wealth and will always be our best investment, some do not have money, but they have the Time that is the fundamental factor for any type of project. Greetings to everyone and learn a lot.
Take advantage now and buy this package in pre-sale with discount!
👉 Includes 8 VOLS + Downloadable 3D Models.
Category: Diorama 3D Sculpture Zbrush.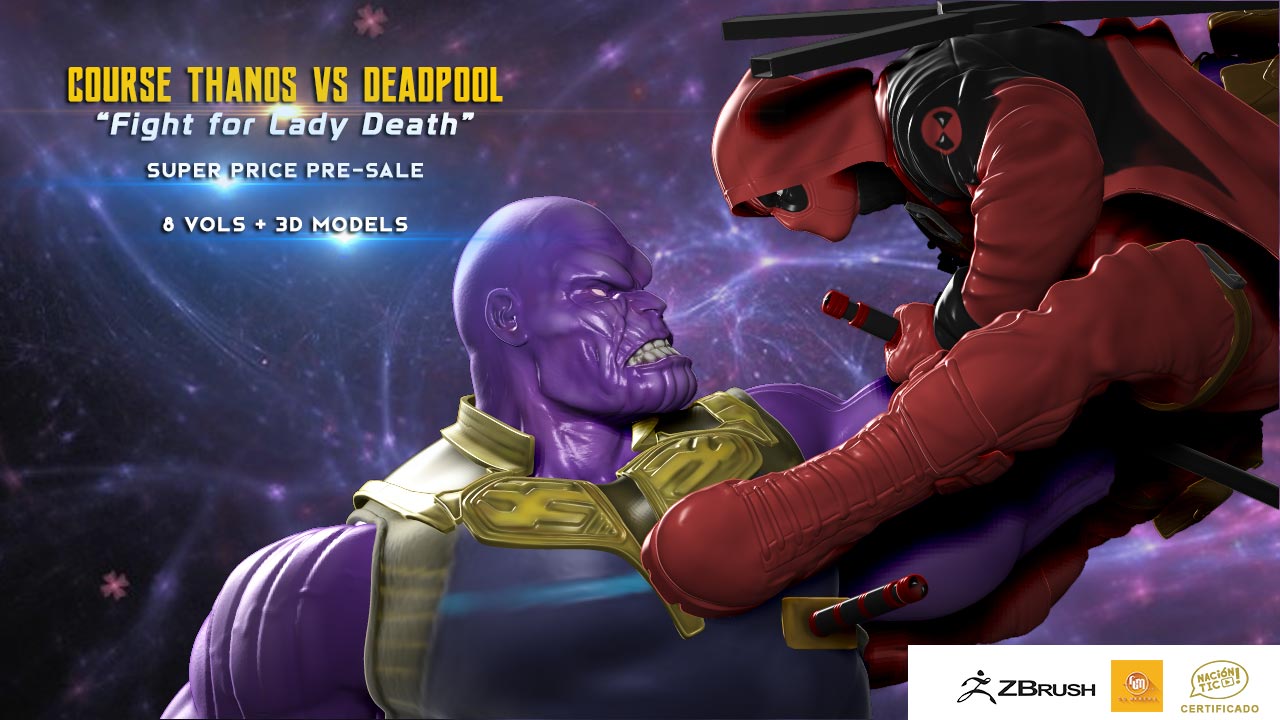 ---
IF YOU ARE MAKER OR 3D PRINTING FAN, IN NACION TIC NOW YOU CAN FIND MODELS IN STL FORMAT
Do you need personalized or exclusive models? Contact us and we will put at your disposal the best artists, Nacion TIC will be in charge of the project management.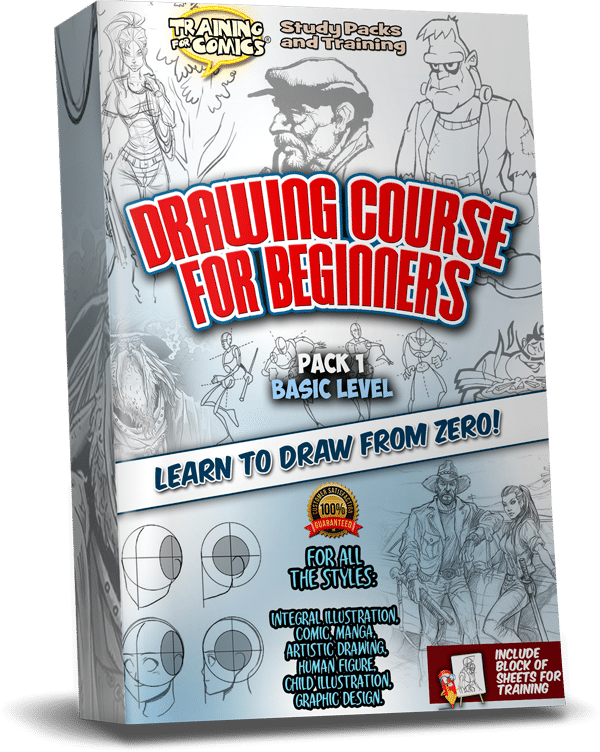 LEARN TO DRAW PROFESSIONALLY
You will learn to draw in less time with a guaranteed method of lessons and practice sheets that will allow you to reach the level you want faster!
A NEW BOOK OR VIDEO EVERY WEEK

ZOILA IRIS ALVAREZ AGUILAR
"Hello, thank you for providing this kind of free courses for low-income youth."
Recommended courses to start your learning of
"Creation of 3D Characters"
▼▼▼▼▼▼

CG Makers EN
Online School of Digital Animation
Do not have a credit card to buy the courses?
It's no problem, write us to WhatsApp and we'll help you with your purchase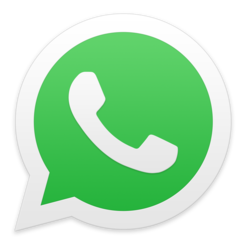 Click on the image to send a message to Whatsapp
[ FACEBOOK GROUPS NATION TIC]
Join our group of

Marketing, Web Design, Software Development, Code, Programming

Join our group of
Creatives, Design, Animation, 2D, 3D, Illustration, Painting, Drawing
Follow us on Facebook Nation TIC
Subscribe to our Newsletter and receive a free course by return mail